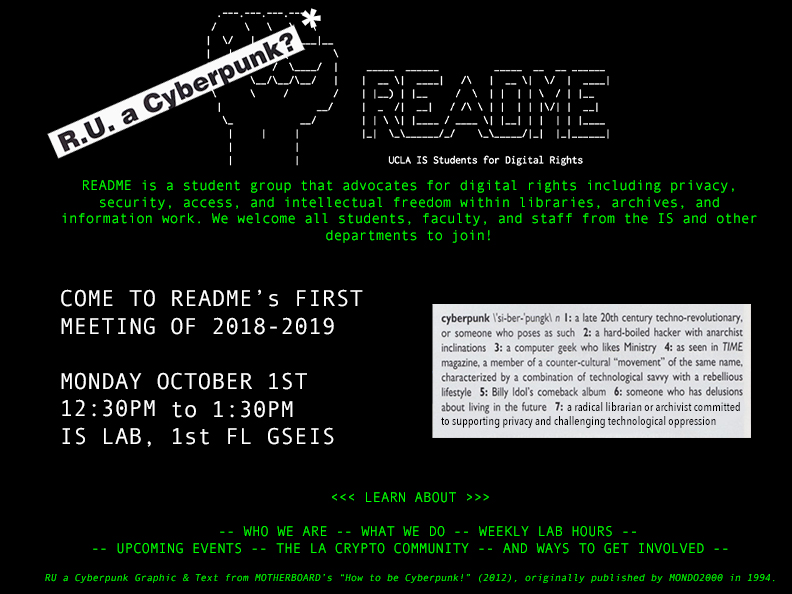 README is looking for new members to help continue and grow our collective!
We will be hosting an informal meeting on Monday, October 1st.
We welcome new and current IS students, as well as faculty and staff to join us from 12:30PM to 1:30PM in the IS Lab, in Zone A or B depending upon space availability.
We plan to share more information about the group and how it is run as well as discuss weekly lab hours, possible future events, community engagement, and our participation in the upcoming Processing Community Day. We look forward to seeing you there!
Monday October, 1st
12:30 to 1:30PM
IS Lab, GSEIS Building
UCLA